Last year on Mother's Day I didn't think I would ever get to celebrate this day AS A MOM.
Now...I get to see this adorable face every day and I'm so blessed.
To say I was spoiled this Mother's Day would be the biggest understatement on the planet.
This morning I was treated to breakfast, a new movie, a love saying plaque (from J), a monkey that says "Best Mom Ever" (from Coop-my "monkey man"), and adorable, sweet cards. These things brought me so much joy. So so much joy.
Last Monday was the start of my spoiled-ness....
Jon bought me this beauty: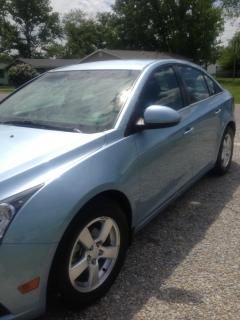 2012 Chevy Cruise!
She's beautiful!
I'm so lucky.
I'm so so blessed.
Also....
Happy Mother's Day to my wonderful mama. She's an amazing mom to me and an AMAZING grandma to Cooper (and Reggie). We wouldn't have made it through the last three months without her help. The woman is a Saint-I tell you.